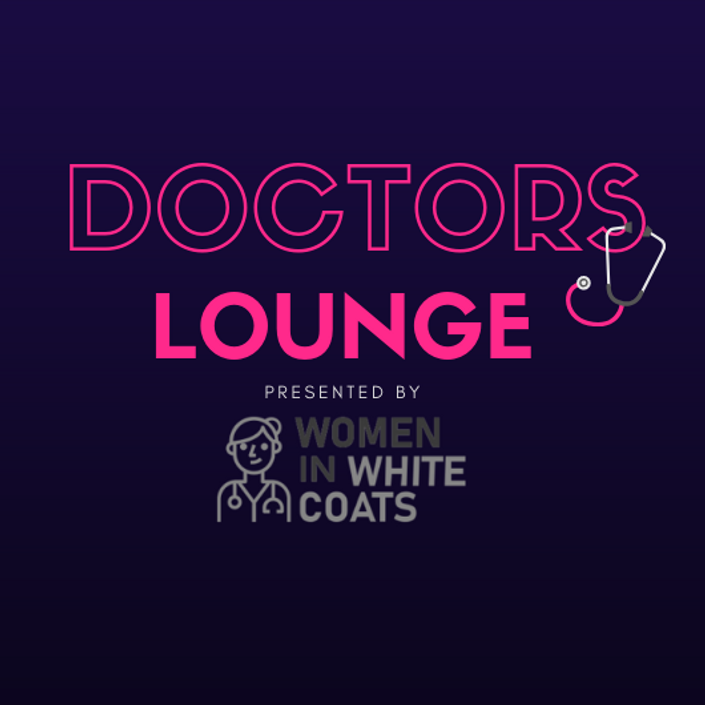 Women in White Coats Doctors' Lounge
Women in White Coats is always looking for more ways to support women doctors and that's why we are so excited to present to you our virtual Doctors' Lounge!
Have you ever taken some time to sit in the doctors' lounge at work? It's a place where you can let your hair down, talk about business and opportunities, discuss your personal and professional lives, be mentored, and so much more.
Have you had the experience before where just talking to your peers helps uplift your spirit? That is exactly the community you will find here in the Women in White Coats Doctors' Lounge. We aim to connect you to women around the country in a SUPPORTIVE environment.
The Women in White Coats Doctors' Lounge was created with you in mind and is a place where you can relax and relate to other women doctors. It is also a place for both PERSONAL and PROFESSIONAL DEVELOPMENT. We focus on giving you information that is RELEVANT to women doctors just like you.
Join our monthly group of mind-blowing and motivated women! Here's what we have in store for you!
For just $37 a month, you will have access to:
LIVE Webinars from Leading Experts on topics RELEVANT TO YOU (See curriculum below)
Access to recordings of all previous webinars
LIVE Monthly Support Groups where we discuss topics relevant to women doctors
Member-Only Online Community
Free Exclusive Gifts
Invitations and Discounts to In-Person Women in White Coats Events
And there's more...
You'll also get a 10% discount on Women in White Coats online CME courses like our brand new Women in White Coats Virtual Wellness Retreat. With this CME course you will earn 7 hours of CME while also learning the skills you'll need to have a thriving career as a woman doctor.
Enrollment is currently closed BUT you can join the wait list to become a member the next time enrollment opens by clicking here. When you join the wait list, you will be the first to know when we open enrollment again.
We can't wait to welcome you inside the Women in White Coats Doctors' Lounge the next time we open up enrollment!
*The Women in White Coats Doctors' Lounge is a private membership community intended for women physicians and dentists only (MD, DO, MBBS, DDS, DMD, DPM) and you may be asked to present your NPI to verify your title.

**Support groups will be HIPAA compliant and meet Peer Review Guidelines. They will not be recorded and may only be attended live. If you chose to attend, you agree to keep all information and disclosures private and confidential. You also agree not to record, or photograph or otherwise reproduce any part of it.
***Any information presented inside the Doctors' Lounge is not to be reproduced in any shape or form via any method without the expressed written consent of Women in White Coats Project, LLC. This information is not intended as medical, career nor financial advice and should not be taken as such. By choosing to become a member of the Doctors Lounge you agree to abide by the Terms of Use outlined on our blog.